Car Insurance in Houston
How to Qualify for Car Insurance Discounts
Adding discounts to your auto insurance policy can save you a bundle, but most carriers won't strain themselves to match you up with every discount they offer.
So, if you want to maximize your savings, you'll need to find out just what discounts you can get and then compare quotes from carriers that offer these deals. To help you get started, we've compiled a list of the most common car insurance discounts and how you can qualify for them today.
Most common types of car insurance discounts
Driver history
These discounts are based on things you've done in the past (or haven't done, in the case of the good driver discount). Driver history discounts are quite common and are often the biggest discounts that carriers offer, so qualifying for these can save you a major chunk of change on auto insurance.
Good driver discount: If you haven't had any accidents or traffic violations during the past three years, most insurance carriers will give you a good driver discount—though a few carriers require as many as five years of perfect driving to earn this discount.
Defensive driving discount: Passing a licensed defensive driving course can get you a reduced rate, although you'll likely have to retake the course every year or two to hang onto the discount.
Driver training discount: Drivers under the age of 21 who take an approved driver training course may be eligible for a discount. Since car insurance rates for drivers under 25 tend to be extremely high, such a class could pay for itself by qualifying you for this discount.
Reduced mileage discount: If you drive fewer than 10,000 miles per year, you can often get a better deal on your car insurance. Some carriers will require you to prove your low mileage by having you install a mileage tracker into your vehicle.
Groups and memberships
Group discounts are related to who you are rather than how you drive. Anything from your job to the house you live in can conceivably get you a discount on your car insurance.
Professional and organizational discounts: If you belong to certain organizations, such as AARP, or are a member of certain professions (among them first responders, nurses, and even certified public accountants), you may be eligible for a discount. Check with your employer, professional organization, and any other group with which you enjoy membership; you can also ask the insurance company if any such discount is available.
Military service: Many insurance carriers give substantial discounts to active service members and their families. USAA will only insure military personnel and relatives, and this company is one of the best insurance carriers around.
Mature driver discount: Drivers age 50 and older who have taken and passed a licensed mature driver safety course may be eligible for this discount. Some carriers set higher age requirements to qualify as a mature driver.
Student discount: Students who meet certain requirements—for example, landing on the honor roll or starting college—can sometimes get a discount on auto insurance.
Married couple discount: Believe it or not, you might qualify for a lower rate on auto insurance just by being married.
Homeownership discount: Owning a home may be enough to get you a discount, even if you don't have your homeowner's insurance through the same company as your auto insurance. Of course, getting both insurance policies from a single carrier may allow you to combine this discount with the multi-product discount.
Vehicle-based
The type of vehicle you drive and the features it carries may qualify you for certain discounts on your insurance.
Multi-vehicle discount: Insuring more than one vehicle on a single policy may result in a discount.
Green discount: Drivers of hybrid cars or other green vehicles may be eligible for a discount on their insurance premiums.
Safety features discount: Certain vehicle safety features can get you a better rate. For example, airbags, daytime running lights, and antilock brakes are all desirable features to insurance carriers.
Anti-theft device discount: Theft prevention devices such as alarms and passive disabling systems can get you a small discount on insurance. The discount usually won't be big enough to make installing such systems worthwhile in and of itself, but if you've already got anti-theft features on your vehicle or you decide to get them for peace of mind, you might as well claim the discount as well.
Policy-based
The choices you make about how your policy is structured, paid, and renewed may make you eligible for discounts. Your history with a particular carrier can also win you a break on your car insurance rates.
Multi-product discount: Many insurance companies sell other products besides auto insurance, including homeowner's insurance, life insurance, and renters insurance. Buying more than one type of policy from a carrier can earn you a package rate.
Loyalty discount: Sticking with the same insurance company through multiple renewal cycles may get you a better rate. Even if the company doesn't promote such a discount, it's worth asking if you can get one.
Early signing discount: Some carriers will give you a discount for signing up for a new policy with them while your previous policy is still in effect with a different carrier.
Lump payment discount / prepayment discount: If you pay your entire insurance premium upfront instead of breaking it out in two installments, you can usually get a discount on the whole.
E-discount: Choosing to go paperless by opting to receive all your insurance communications via email will often result in a small discount.
Automatic payments: Many carriers will provide a small discount for opting to have your insurance payments taken out of your bank account automatically.
To learn more about automobile insurance solutions for you and your teenager, contact the experts at www.cosechains.com or (281) 858-4700 / (713) 772-0241. Our licensed insurance experts will be happy to answer any questions you have.
Source: insurify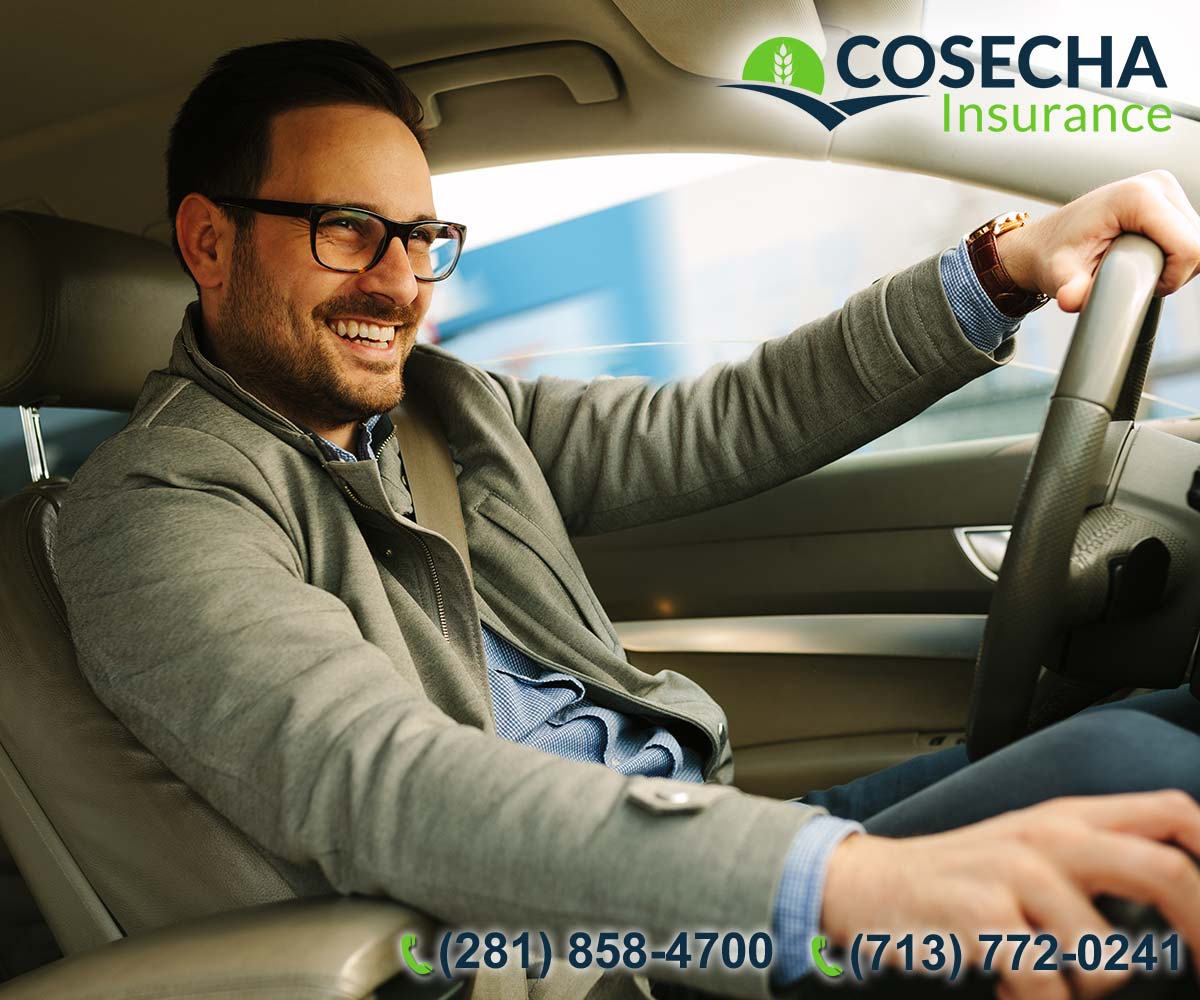 Car Insurance in Houston
Cosecha Insurance, Life Insurance in Houston, Life Insurance Coverages in Houston, Life Insurance Discounts in Houston, Life Insurance Rates in Houston, Life Insurance Policy in Houston, Car Insurance in Houston, Car Insurance Coverages in Houston, Car Insurance Discounts in Houston, Car Insurance Rates in Houston, Car Insurance Policy in Houston, Auto Insurance in Houston, Auto Insurance Coverages in Houston. Auto Insurance Discounts in Houston. Auto Insurance Rates in Houston, Auto Insurance Policy in Houston, Home Insurance in Houston, Home Insurance Coverages in Houston, Home Insurance Discounts in Houston, Home Insurance Rates in Houston, Home Insurance Policy in Houston, Motorcycle Insurance in Houston, Homeowners Insurance in Houston, Retirement Savings in Houston, Social Security in Houston, Unexpected Loss in Houston, Disability Insurance in Houston, Insurance Requirements in Houston, Insurance Companies in Houston, Personal Auto Insurance in Houston, Business Insurance in Houston, Commercial Insurance in Houston.