Life Insurance in Houston
Why Do I Need Whole Life Insurance?
What is Whole Life Insurance?
Life insurance works by paying a death benefit to your designated beneficiaries when you pass away. Term life insurance only guarantees this death benefit for the duration of your selected term (for example, 20 years), after which you and your loved ones are no longer protected by the insurance company.
In comparison, whole life policies last your entire life, or until the maturity date, assuming you always pay your premium. Additionally, they build cash you can borrow against, and in some cases, pay dividends. Because whole life policies are generally for special cases, it's important to understand the key differences between whole and term.
For most people looking to protect their loved ones in case of their premature passing, term life insurance covers the necessary bases. It is much cheaper than whole life insurance, and provides much of the same coverage. However, the affordability comes with one main drawback. Term life insurance policies are only effective for set term lengths and you get no money back once said term ends. That being said, it is possible to convert a term policy into a permanent whole policy if needed.
Whole life insurance might be a good option for you if you are looking for permanent coverage, level premiums, a cash value component, and a guaranteed return on your investment.
Coverage Amounts
Since you can't predict the future, determining how much life insurance coverage you need can stump even the most prudent consumer.
To get a general idea of how much life insurance you should buy, calculate your long-term financial obligations (your mortgage, your child's college tuition) and subtract your assets. This is how much money your life insurance policy should cover.
Additionally, don't forget to consider replacement costs. If one parent stays at home to care for children and run the household, someone else will have to be paid to replace them and cover these responsibilities in the event of your passing.
Consulting a fee-only financial advisor as you shop for policies will greatly increase the chances that you get the right amount of coverage for the best price. If you don't have the time or money to do that, though, a good rule of thumb is to err on the side of caution and buy a little more coverage than you think you might need.
Different Approval Processes
Simplified Issue
A simplified issue life insurance policy means you get a policy if your answers to certain questions fit the underwriting guidelines of the insurance company. No medical exam is necessary. Typically, you have to answer four or more questions to get a simplified issue life insurance quote. These questions seek to determine your smoking habits, your HIV/AIDS status, whether you have a terminal illness, and whether you reside in a hospital or long-term-care institution.
With these questions, carriers can determine a baseline level of risk, and then price your policy accordingly. However, since insurance companies only get a few self-reported bits of medical information with which to price these policies, they end up taking on more risk, which translates to higher costs for you. If you are relatively healthy, a fully underwritten policy will most likely be cheaper.
Guaranteed Issue
Like simplified issue, guaranteed issue does not require a medical exam. In fact, guaranteed issue policies do require you to answer any medical questions. As the name implies, as long as you pay the premium, you are "guaranteed" a policy. Because the insurer knows nothing about your health, though, the premiums are significantly more expensive than either simplified issue or fully underwritten policies.
A major drawback to guaranteed issue policies is that the full death benefit is not available until the policy has been in place for a certain amount of time, usually a couple years. So, if you buy this type of policy and die within two to three years of purchasing the policy, your beneficiaries will only be given the amount of the premiums paid so far.
Fully Underwritten
The most important thing to note about fully underwritten policies is that they typically provide the cheapest premiums. They also allow you to purchase as much coverage as you like. With simplified issue and guaranteed issue, there will be a limit to how much coverage you can buy.
Insurers use the term "underwriting" to describe the risk-assessment process. To fully assess a person's risk, insurance companies require you to submit an application, a medical questionnaire, and undergo a medical examination. If you are in generally good health, your risk to these companies will be low, so they can give you lower rates. If you apply for fully underwritten policies and for some reason don't get accepted for coverage, you can always then look into simplified or guaranteed issue policies afterwards. That being said, these "no medical exam" options should be a last resort.
Source: insurify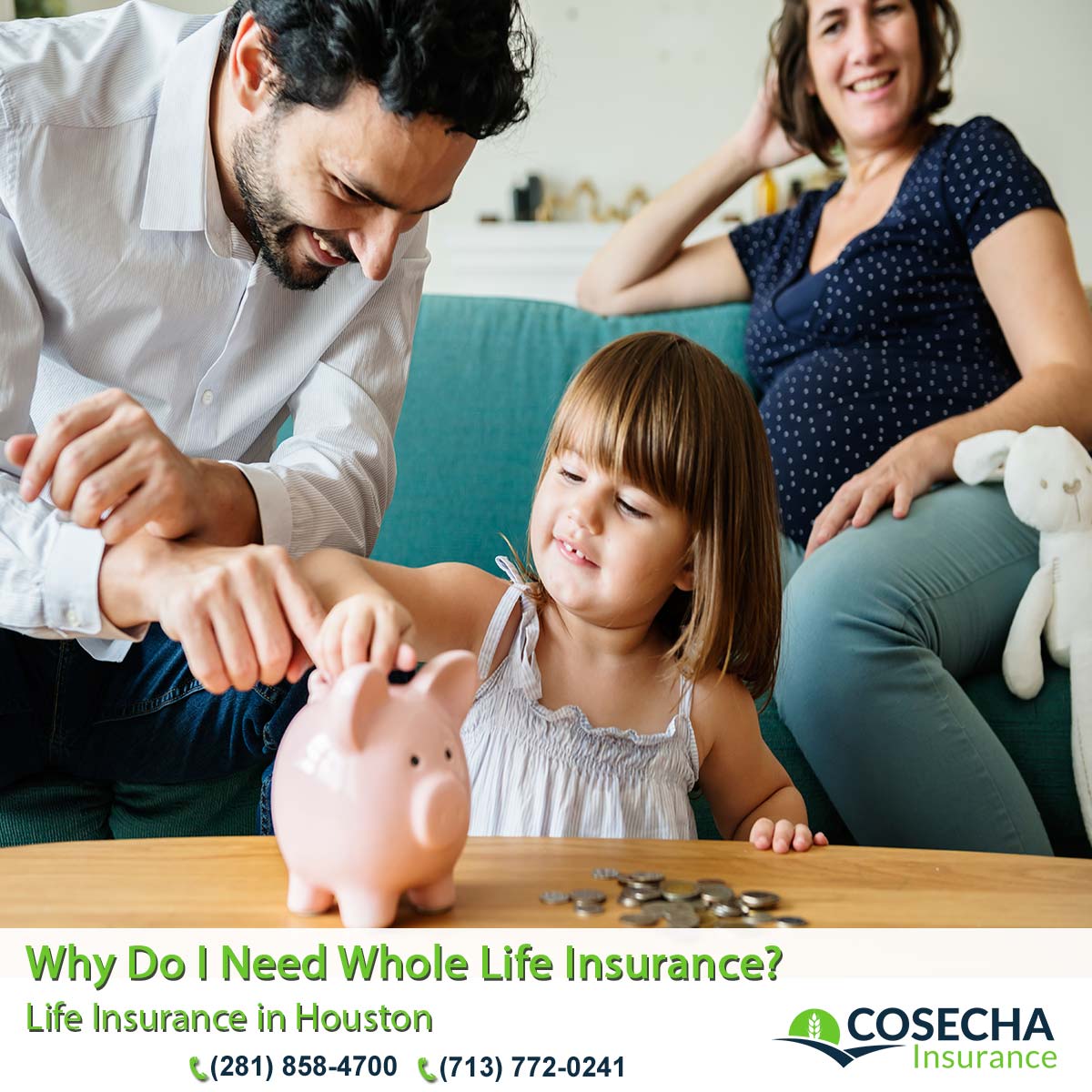 Life Insurance in Houston
Cosecha Insurance, Life Insurance in Houston, Life Insurance Coverages in Houston, Life Insurance Discounts in Houston, Life Insurance Rates in Houston, Life Insurance Policy in Houston, Car Insurance in Houston, Car Insurance Coverages in Houston, Car Insurance Discounts in Houston, Car Insurance Rates in Houston, Car Insurance Policy in Houston, Auto Insurance in Houston, Auto Insurance Coverages in Houston. Auto Insurance Discounts in Houston. Auto Insurance Rates in Houston, Auto Insurance Policy in Houston, Home Insurance in Houston, Home Insurance Coverages in Houston, Home Insurance Discounts in Houston, Home Insurance Rates in Houston, Home Insurance Policy in Houston, Motorcycle Insurance in Houston, Homeowners Insurance in Houston, Retirement Savings in Houston, Social Security in Houston, Unexpected Loss in Houston, Disability Insurance in Houston, Insurance Requirements in Houston, Insurance Companies in Houston, Personal Auto Insurance in Houston, Business Insurance in Houston, Commercial Insurance in Houston.